Curtains for sale in Oriental Plaza, but the best curtains shop is S.A.curtains which is based in Johannesburg, South Africa.
All kinds of blinds, furniture items, and curtains are available for sale.
Our Shop Affiliated by Companies
We bring you the finest selection of curtains and blinds. We are proud to be affiliated with renowned companies like Aluvert Blinds, Hertex Haus, River Fabrics, Papini, and Home Fabrics. With their expertise and high-quality products, we ensure that your window treatments will be both stylish and functional, enhancing the beauty of your space. Explore our collection and discover the perfect window coverings for your home or office.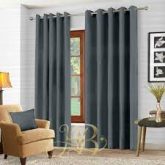 Find curtains for sale in Oriental Plaza! We offer durable quality curtains made of lasting material for our customers including apron curtains, block out curtains, box pleat curtains, eyelet curtains, and many more.
Our blinds for sale in Oriental Plaza are made of excellent quality material including basswood blinds, double roller blinds, honeycomb blinds, panel blinds, Venetian blinds, roller, and roman blinds.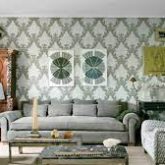 We bring you the best quality furniture for our customers that include seats, headboard, ottoman, sofa, pedestal, pinback chair, and dining chair.
Visit our SA-Curtains shop and Order to Buy Our Classy Products!
SA-Curtains is a reputed store offering excellent quality products including curtains, blinds, and upholstery to make your place look outstanding and elegant.
The best curtains shop for decorating living rooms
Do you want to decorate your rooms, offices, and other living places with curtains, blinds, and furniture?
You can get all home decor accessories like(Curtains, Blinds, and, furniture items) by visiting our SA-Curtains shop.
SA-Curtains is the ultimate shopping destination that brings you durable products for decorating your houses such as blinds, curtains, and upholstery made of excellent material. Want to redesign your home?
Get in touch with SA Curtains to buy our excellent class interior items at quite affordable prices!